Fig and Tarragon Chutney
by
Tanya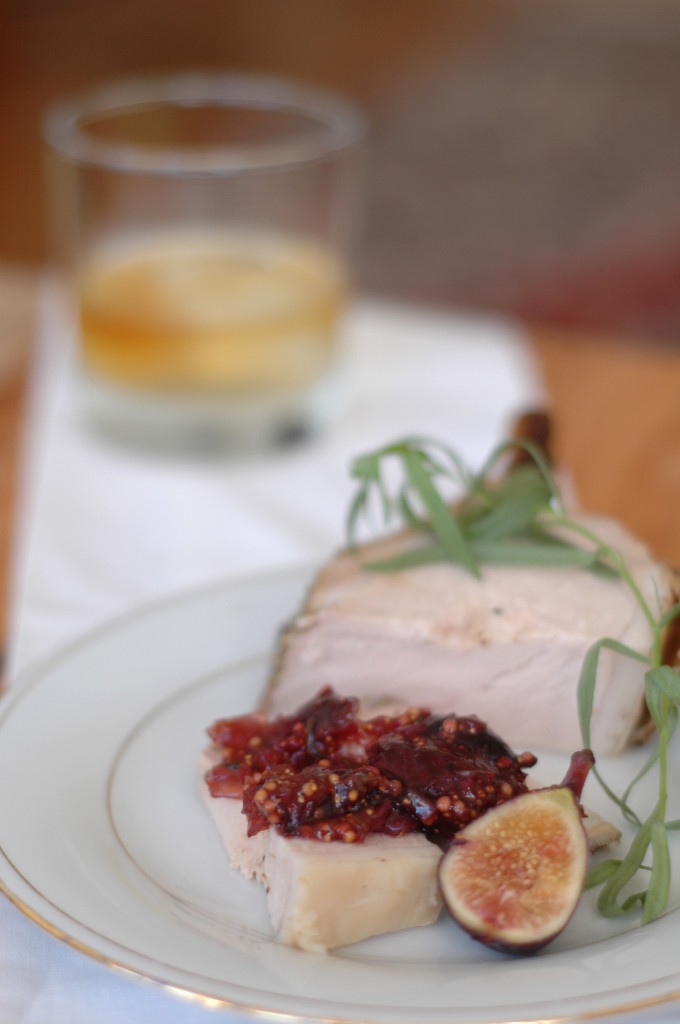 I had a craving for figs, and for tarragon, so I had to find a way to put the two together. I love sauces, jams and chutneys, especially if they're a little bit more on the savory side. I made this by slightly adapting a recipe I found on BBC's GoodFood blog.
Fig and Tarragon Chutney
2 small shallots (or 1 large one), diced
6 tbsp brown sugar
2 tsp yellow mustard seed
1 cinnamon stick
half a small ginger root, peeled and grated
8 tbsp red wine vinegar
a dozen figs, cut into 1/8s (quartered and then cut in half again)
4-5 tarragon sprigs (leaves only), finely chopped
Over medium heat, slowly cook shallots, sugar, mustard, cinnamon stick, ginger, and vinegar, until the shallots are soft and the mixture starts to get chunky.
Add the diced figs and tarragon, stir, cooking softly until the figs also begin to get gooey.
Put on everything and eat all the time.
Makes a small jar's worth. Refrigerate for… what, 3-5 days? If it even lasts that long. I put it on a pork chop, but you can also put it on other meats and fish, on bread slathered with creamy goat cheese, on roasted veggies? It's your chutney. Do what you like, and know it's quite delicious