Quick update
by
Tanya
Hello dear all who visit,
I thought I would share with you another overdue update.
I have a new job. The previous job, while a great working experience, ultimately did not turn out to be the most ideal fit after being there for almost 6 months. An opportunity came along to apply and interview for a staff position at a university and I'm happy to say I've been working with the University since February. It feels right and I work with a very good friend.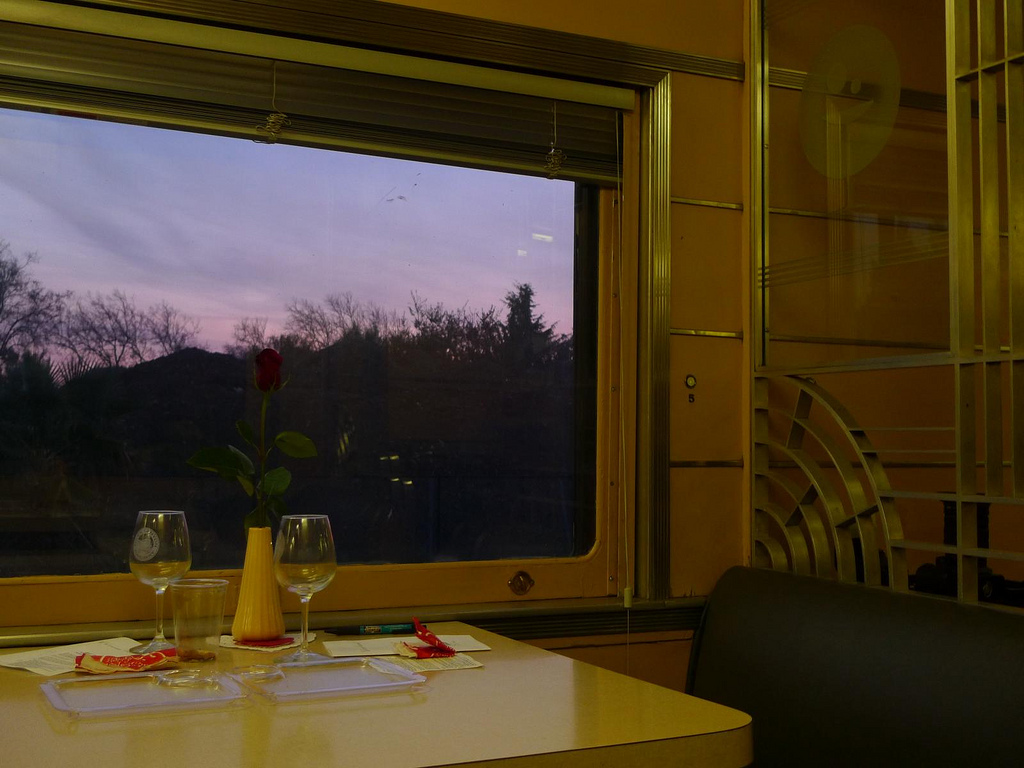 J. and I celebrated anniversary/Valentine's Day by going on a wine and cheese tasting trip aboard a restored Art Deco lounge car.


The (pretty much) monthly meetings of my ladies cocktail society are going swell! We are called LARC – Ladies Advocating Respectable Cocktails – and have been going strong for a while now. We have a group Tumblr that you can peruse for some information about cocktail mixology, relevant links and our favorite recipes. These gatherings are not generally open to "the public," but we hope to host a social at a bar in SF at some point this summer, so check back for updates.
On a slightly related note (read: booze!), a very good friend of mine has been making quite a name for herself in San Francisco as she set out on a quest to drink at every watering hole in the city. I've had the pleasure of being part of her entourage on a few occasions and I encourage you to follow her at The San Francisco Bar Experiment.
I'll be going on a week-long trip to New York City (primarily spending my time in Manhattan), and I've been particularly inspired by the lovely photos shared by Jamie, a very talented New Yorker/photographer/foodie who blogs at From Me To You. I hope to have some great photos and stories to share when I come back from my trip to NYC. In the mean time, visit her blog and check out her current give away of her postcards!
That's all I can think of for now. There will be a lot more updates over the summer months, that I guarantee. Things are finally settling down for me, although I have one more major thing to take care of when I come back from my trip. Then, I think I'll be in a really inspired and creatively focused place.
Bessos!
T