Pkhali (Georgian beet salad)
by
Tanya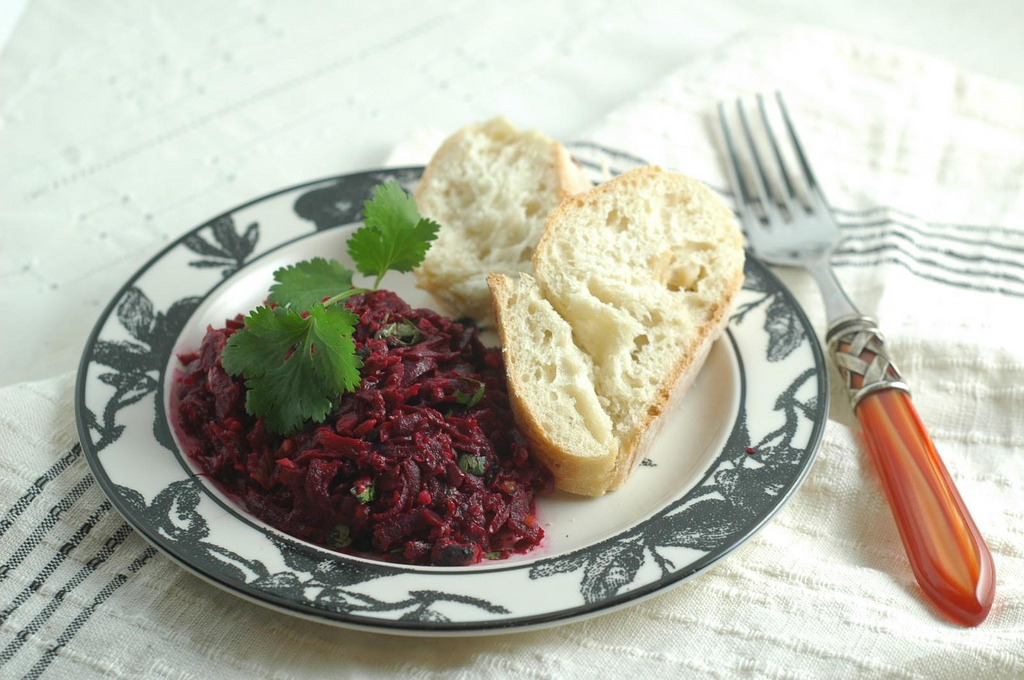 Pkhali (ფხალი) is a Georgian appetizer that is somewhere between a salad and a spread. While the recipe I'm sharing here is made with beets, pkhali can also be made with spinach, cabbage, or green beans, for instance. It's great when spread on a slice of country bread, or as a side dish. I've slightly modified the recipe from the one my mother follows by replacing mayonnaise with Greek yogurt.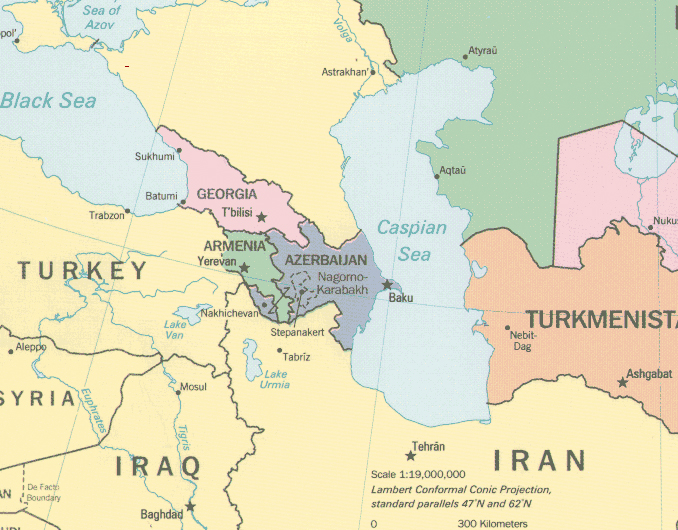 So on this here map, you can see Azerbaijan right on the Caspian sea, which is where I spent some of my childhood, and its neighbor is Georgia. The climate is about the same: temperate and subtropical, with dry plains and lush mountains here or there, getting milder as you border the sea. Two other items from Georgian cuisine that I absolutely love: khachapuri, which is a cheese filled leavened bread, and kharcho, a spicy and garlicky tomato based beef stew.
What else can I tell you about Georgia? I've never been unfortunately, but there were a lot of people from Georgia living in Azerbaijan when I was a kid. I love the country's folk music, and some of my favorite Soviet-era films were directed by Georgi Daneliya, who was born in Tbilisi.
Oh yeah, you probably want the recipe.
Pkhali
(serves 4-6 people as an appetizer)
* 6-8 medium-to-large beets
* 1 bunch of cilantro (washed,  finely chopped)
* 4-5Â  garlic cloves
* 1 cup of roasted, finely chopped walnuts
* 2-3 tbsp Greek yogurt
* Salt and lemon juice to taste
Boil unpeeled beets in a large pot until just tender and the skin is peeling off. When prepared, fill the pot with cold water to let the beets cool down.
While the beets are cooling, on a dry pan roast the walnuts until just browned. Crush or finely chop the walnuts.
Finely chop the garlic cloves.
Once the beets are sufficiently cooled down, peel the remaining beet skin and trim the ends. Grate the beets – I like shred them for more texture, but you could also grate them finely if you like. It all depends on how much texture you'd prefer in the salad.
Mix the beets, garlic, toasted walnuts and chopped cilantro with the Greek yogurt until well mixed. Add in lemon juice and salt to taste. Serve room temperature or cold. This salad can keep in the refrigerator pretty well for a few days.